Having a space in your home to meditate and get away from the daily chaos of life is essential to emotional, spiritual, and physical well-being. When was the last time you were able to stop running around, handling work and chores and worries, and just enjoy some silence and relaxation?  Carving out a corner of your home for some personal relaxation time can work for a while, but if you're building your dream home, why not create a meditation room that is designed specifically to meet your needs? Creating a separate and dedicated space for meditation can give you the perfect spot to empty your mind of concerns without competing with children's toys or office papers.
There are a variety of things to pay attention to when designing and constructing a dedicated meditation room, including:
Focusing on the lighting. Lighting is essential to creating a calm space that allows you to connect with your meditative practices. Ambient lighting, provided by wall sconces or low overhead can lighting, is a great way to provide the light you need without creating too bright of a space.
<


Contemporary Home Gym via Houzz
Bringing nature in. Large windows help connect you with the outdoors and allow nature to be present during your meditation sessions. Adding overhead skylights provides light from all directions.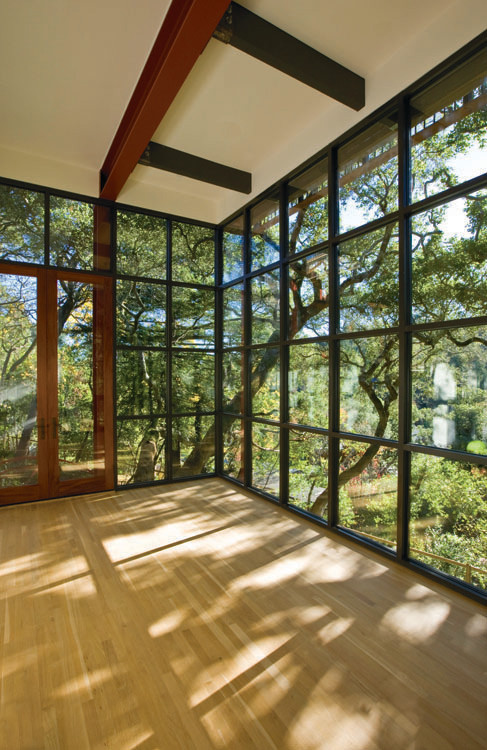 Modern Spaces via Houzz
Adding built-ins. A great way to keep your meditation space clear and uncluttered is to add built-in shelves and cabinets. This provides you plenty of storage without adding any bulky furniture pieces to the space.

Contemporary Family Room via Houzz
At Country Club Homes we are committed to bringing innovative custom home design ideas to our clients. Contact us today to learn more.