Home renovation projects are exciting. You get to design the home of your dreams and transform it into a truly personalized space. Before you jump into the renovation work it's important to follow all permitting guidelines for your city or county. This will help ensure the work goes smoothly and you are in complete compliance. When planning your renovation project you should:
Always check first. The safest bet is to check with your local jurisdiction before beginning work on any project. Officials can help you determine exactly what permits you need for the work that will be done.

Traditional Family Room via Houzz
Be detailed. When applying for permits it is important to be detailed with your renovation plans. This will help ensure you receive all the permits you need for a successful project.

Contemporary Living Room via Houzz
Stay informed. Changes happen during any renovation project. It is important to stay in close contact with your renovation team so you are informed of any changes and can make appropriate permitting requests.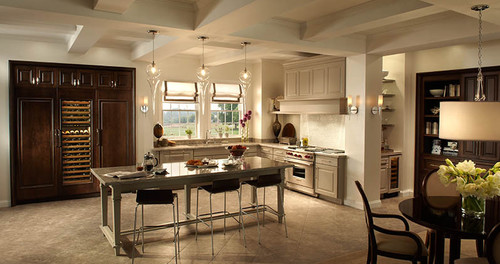 Kitchen via Houzz
If you'd like to learn more about the many different home renovation projects we've completed, contact as Country Club Homes today.