Whether indoors or out, there is nothing like a fireplace to lend warmth, both literally and figuratively, to a space. Do you wish you had one in your master bedroom, dining room or any other place in your home, but feel now it's too late?  Not so with the latest modular, masonry fireplaces from Isokern.  Unlike traditional fireplaces, which are both costly and difficult to retrofit into an existing room, the Isokern makes it easier and could save you up to 20% overall.

Living Room by Sacramento Fireplaces Rustic Fire Place via Houzz
Isokern fireplaces come in a variety of sizes, shapes and designs and can be finished in your choice of finishes including brick, stucco, natural or cultured stone, as well as a variety of veneers.  They have been designed to fit into most existing spaces., even if there is not a fireplace already there, whether indoors or out.  Your wish may be closer to reality with an Isokern fireplace!

Traditional Patio by Sacramento Building Supplies Rustic Brick and Stone via Houzz
The modularity of Isokern fireplaces also means that they can be installed in far less time than conventional fireplaces.  This means less inconvenience, less aggravation and less cost for the homeowner.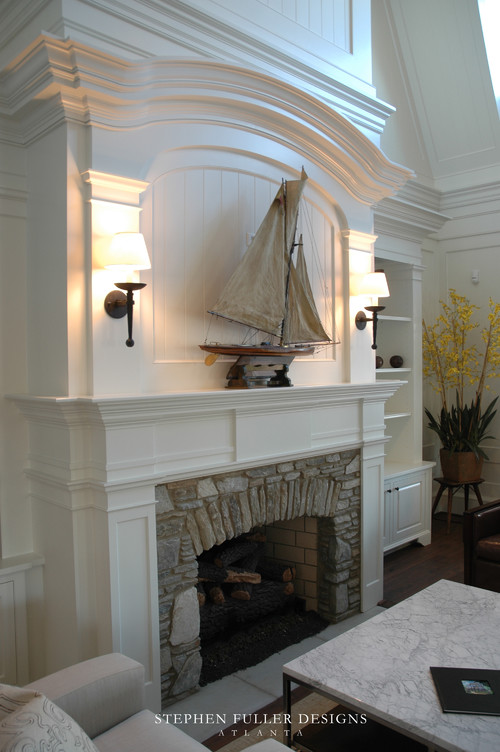 Traditional Spaces by Atlanta Architects & Designers Stephen Fuller Designs via Houzz
For more information on Isokern fireplaces or other home design ideas appropriate for the Fairfield County area, visit us online at the Country Club Homes website or contact us directly at 203-762-0550.