One of the most wonderful things about coastal living, aside from the stunning views, is the vast array of design ideas you can draw upon from the sea.  While common design features like ship motifs and seashells have to walk a fine line to avoid moving from tasteful to kitschy, one oceanic design element is as classic as it is beautiful: driftwood.
From the unique shapes to the beautiful salt-and-sun faded color, driftwood is a subtle and interesting element from which to draw inspiration for your coastal home design.


Traditional Exterior by Boston Architects & Building Designers Catalano Architects
This home uses the color of driftwood to inspire its exterior design.  The siding is painted in Cabots' Driftwood Gray with a SW Duration White trim.  It's a lovely neutral color that captures the bright beauty of life on the East Coast with a sophisticated edge.  Paired with the rounded tower, reminiscent of a lighthouse, this home is a picture of the luxurious coastal lifestyle.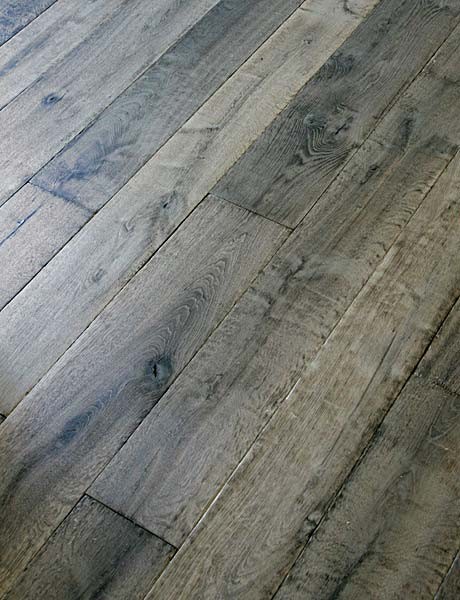 Traditional Hardwood Flooring
While it would be a shame to take the unique shapes of driftwood and turn them into flat planks, you can still imitate the aged and sun-bleached look with more traditional wood flooring.  This hardwood is a custom-aged French oak.  It's perfect for both a coastal home design and a home that brings in elements of the timeless French Country style.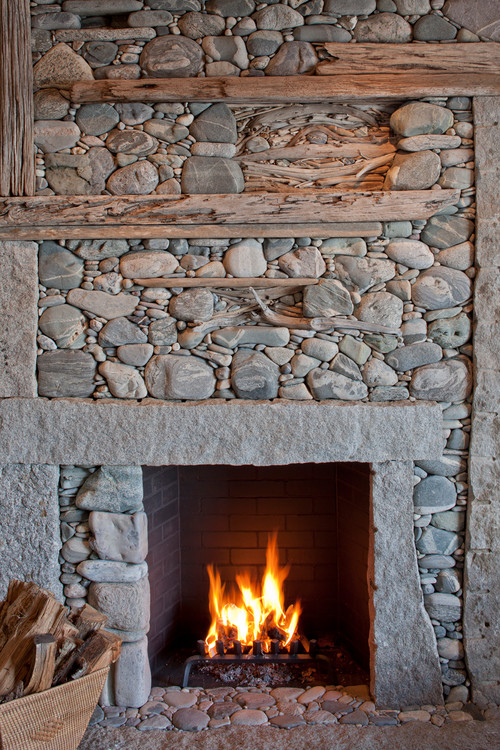 Rustic Family Room by Falmouth Architects & Building Designers Hutker Architects
Of course, natural driftwood is also a perfect element to bring in to any coastal home.  This fireplace is a lovely example of one way to incorporate driftwood.  With asymmetrical design featuring driftwood peeking through the stacked stone in widely varying sizes, the whole surround gives off the sensation of a day of discovery at the beach.
If you're interested in more home remodeling ideas contact our team at Country Club Homes online or by calling us at 203-762-0550. We are committed to serving the home construction needs of the Fairfield County area.