Creating fun and luxurious spaces in your home is just as important as focusing on function. Lofted beds, a hot new home design trend, are an excellent way to provide a fun sleeping experience for children or guests to your home. Building a lofted bed creates a bit of whimsy in your home and encourages others to have a little fun!
Consider creating:
A fully functional guest space: When guests come to visit you can provide a fully functional space by adding a charming loft bed with a small kitchen below. Your guests will appreciate the mini refrigerator, microwave, and small sink.

Beach Style Living Room by Beverly Interior Designers & Decorators Siemasko + Verbridge via Houzz
A world to escape to: Does your daughter love princesses? Does your son love stories about the jungle? You can create magical spaces for your children that include lofted beds. A built in "castle" or "treehouse" can include a lofted bed to complete a playful and fun child's bedroom.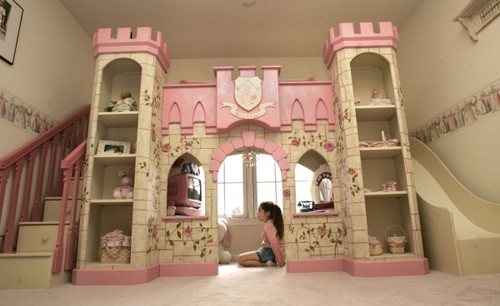 Eclectic Kids by New York Kids & Nursery SweetDreamBed.com via Houzz
A dreamy, rustic space: Add white linens, a spiral staircase and a board & batten cathedral ceiling with timber frames to a high loft. This makes the space feel detached, rustic, and dreamy, perfect for all ages.

Traditional Living Room by Franklin Architects & Building Designers Scott Wilson Architect, LLC via Houzz
Interested in more information about designing and building a custom home? Contact our team at Country Club Homes today to learn more!  From our team to you, happy Fourth of July!