Many homeowners face a common challenge of having enough storage space for all of their holiday decorations. The decorations look great during the holiday season but then you have to find a place to store them the rest of the year. Transforming your attic space into storage for holiday decorations may be just the solution you're looking for.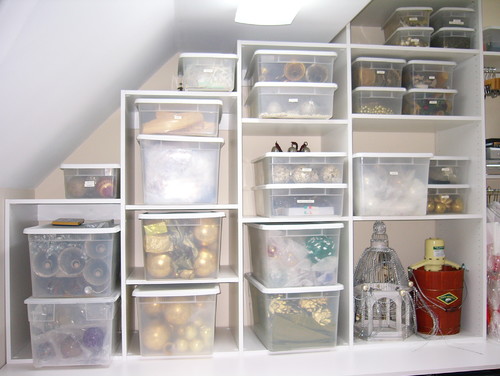 Spaces by Smyrna Closet & Home Storage Designers Truorder
If you're hoping to create a storage space in your attic, you need to address the following:
Ventilation Proper ventilation prevents excessive build-up of heat and humidity and can occur either naturally or mechanically. Natural ventilation utilizes vents located near the attic's eaves and mechanical ventilation relies on an electric fan to circulate air.
Insulation Insulation slows down the transfer of heat between your home and the attic space. Make sure to install high efficiency insulation to protect your stored items.
Space Take inventory of the space available in your attic to plan custom shelving or cabinetry. You can also construct a knee wall to provide ample space for storing boxes and large bins.
Traditional Attic Closet via Houzz
To learn more home remodeling ideas visit us online. Our team at Country Club Homes is ready to help you bring your home design dreams to life.  Call us at 203-762-0550 or visit us at www.countryclubhomesinc.com.