The classic Italianate home design style weaves elements of the Italian Renaissance into modern homes and features exterior elements that make homes stand out. Elements of this design style can also be integrated into a traditional New England home to reflect your personal style and enhance your home's best features. The most classic Italianate architectural details include:
Exquisite Exteriors - Elements such as flat or low pitched roofs, quoins, cupolas, and corbels all contribute to the classic look of an Italianate style home. Many Italianate homes in the United States also boast an attached signorial tower.

Mediterranean Exterior via Houzz
Balconies - Many homes have balconies with wrought iron balustrades or railings reminiscent of the Renaissance era. Retrofitting your existing balcony with wrought iron elements is a simple way to bring elements of the Italianate design style to your home.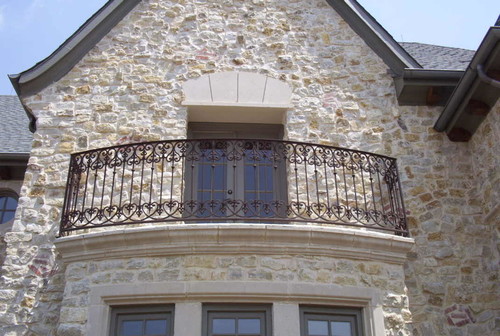 Traditional Spaces by Dallas Building Supplies Elegante Iron, Inc.
Detailed Windows and Doors - These homes' doors and windows are fanciful and well-detailed. Windows are often arched, pedimented, or boast angled features. Doors are pedimented or glazed and may include a triangular shaped gable.

Mediterranean Exterior via Houzz
If you are searching for innovative home design ideas contact our team at Country Club Homes today. We can help you determine which ideas would work best in your home.  Call us at 203-762-0550 or visit us at www.countryclubhomesinc.com.